Building Han Ang
The world is better because of construction, construction is proud of us!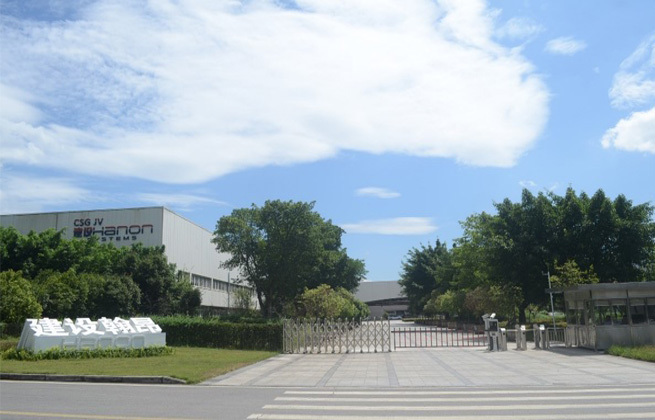 Jianshe Hanang Introduction
---
Chongqing Jianshe Hanang Automotive Thermal Management System Co., Ltd. (hereinafter referred to as "Jianshe Hanang") is a joint venture factory jointly funded by Chongqing Jianshe Automotive System Co., Ltd. and Hanon Systems (Plant) of Hanon Systems Co., Ltd. The company was established in early 2018 with a total investment of [7.1] billion yuan. The registered capital is [4.2] billion yuan, with Han Ang and Construction each accounting for 50%. The total construction area of the factory is 38150.84 square meters, the usable area is 32917.08 square meters, and the current renovation area is about 20000 square meters. The rest is reserved for expansion needs.

Construction Hanang is a strategic investment project aimed at serving the Chinese automobile market, providing customers with more advanced and perfect thermal management solutions, and introducing advanced technology from South Korea Hanang to build a localized thermal management industry platform. The implementation of this project is not only the need of the "365" development plan of China Southern Group and the coordinated development of the automobile industry, but also in line with the needs of the future platform and modular development of China's automobile industry.

Construction Hanang's business scope includes: development, production, sales and import and export of automotive thermal energy management systems, air conditioning systems, compressors, engine cooling systems, electronic components, related parts and CKD, etc. and related after-sales service. At present, the company's products have been supplied and recommended to Changan Automobile, Great Wall Automobile and Geely Automobile OEM, covering high-end fuel models and new energy models.
Organizational Structure
---
Product Introduction
---
variable swash plate compressor
Hanon Systems variable swash plate compressors can change their duty cycle and change the amount of refrigerant discharged. Such proper sizing of the compressor displacement may improve power consumption and fuel economy. In order to meet consumer demand for cab cooling, available electronic controls provide consistent exhaust temperature regardless of driving conditions. Passengers feel more comfortable without excessive dehumidification.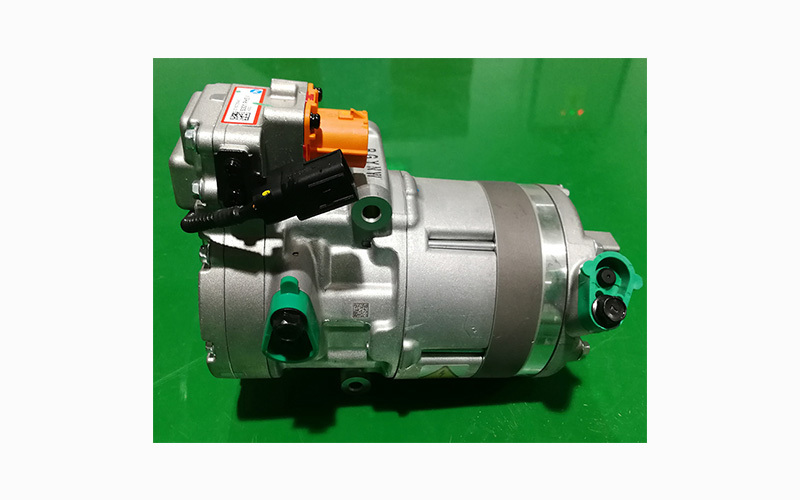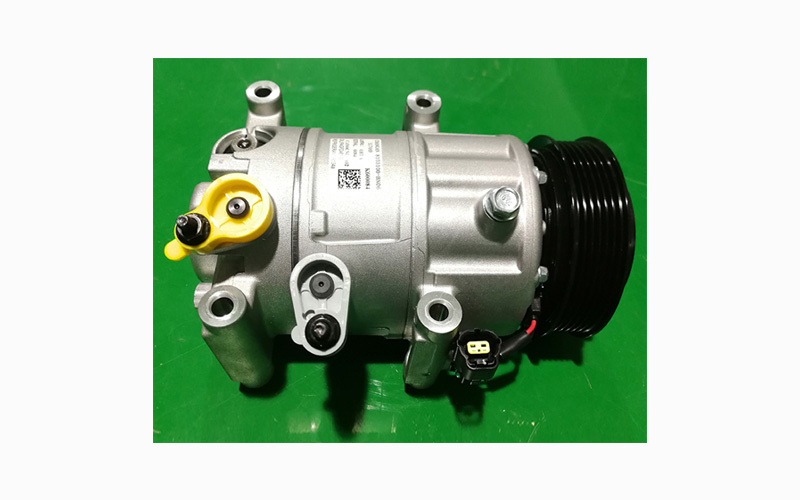 Electric compressor
For traditional internal combustion vehicles, the air conditioner compressor is driven by a belt connected to the engine. Therefore, it can only run when the engine is running. Electric and hybrid vehicles operate under different conditions, which hampers the design of conventional compressors. For both "green" vehicle applications, Hanon Systems has developed an innovative solution-an electric compressor. The latest design of the
Hanon Systems includes an efficient scroll compressor controlled by an on-board electric motor and integrated power electronics. The electric compressor runs independently to cool the cabin even if the engine is turned off. Its compact design fits the traditional belt-driven compressor package space, thereby minimizing the complexity of the vehicle in a platform that provides hybrid electric model variants.
Capacity Introduction
---
Construction Hanang Phase I has built 8 compressor core parts machining production lines, covering 7 core parts processing and manufacturing, 1 variable displacement compressor assembly line, and matching testing and testing capabilities. It has an annual production capacity of 400000 sets of core parts and complete machines. The plant has reserved the production area required for capacity expansion, and the annual production capacity can reach 1 million sets after the completion of Phase III.

All processes and equipment integrate HANON's decades of manufacturing experience. Machine Plus has more than 100 sets of various processing centers, special planes, automatic logistics lines, robots, on-line inspection and other equipment and facilities. It has many patented technologies such as piston friction stir welding. The production line uses a large number of visual inspection, on-line measurement, tool inspection, automatic size compensation, technical error prevention and other means, which can effectively prevent and detect defects; at the beginning of the design, full consideration was given to ergonomics. A large number of double spindles, double turrets, multi-station machine tools and various special machines, as well as automatic loading and unloading, robots, transmission belts, FCS transfer, AGV and other automatic devices were adopted. The automation rate of the whole production line can reach 97%, improving production efficiency and saving manufacturing costs. Complete testing devices are equipped on site, including 3 sets of Zeiss coordinate measuring instruments, LVDT and 120, greatly improve product consistency.

Construction of Hanang Compressor Assembly Digital Workshop is a highly automated and highly intelligent compressor assembly workshop. The workshop is equipped with an intelligent central air conditioning control AHU system, which automatically controls the perennial temperature in the workshop to be between 21±3 ℃ and humidity below 60%. The production line has 130 workstations, including 115 automation workstations, with an automation rate of 88%. The assembly line adopts a global unified process to ensure consistency, the whole system of online testing reflects reliability, and the whole process of data recording to ensure traceability. A large number of servo drives, manipulators and industrial robots are used to effectively ensure the quality and consistency of products. In addition, the assembly line is also equipped with 56 error-proof detection systems, which use advanced error-proof detection systems such as visual inspection, sensing devices and sensors to carry out full error-proof inspection on important processes, easy wrong installation and missing installation processes, thus ensuring the quality of products. In terms of data processing, it is mainly composed of ERP, MES/ WMS and HMI/PMS. ERP system realizes the company's resource planning management, MES/ WMS, HMI/PMS system for product production process monitoring, information collection work. Through the data integration of the three systems to achieve product production planning, workshop execution, product tracking management, fully support the company's intelligent, automated production in an orderly manner.
Sales Service
---
Sales business is coordinated by Hanon China (Shanghai). Contact information:
Contact: Su Ping: 021-8022 6905 021-6432 5968 15902185102
Address: Room
, 1901, Block B2, Putian Information Industrial Park, 700 Yishan Road, Xuhui District, Shanghai Contact:
Contact: Ye Xuexi: 023-66299305-6707 Li Guoyou: 023-66299293-6200
Contact Address:
, No.1 Jianshe Avenue, Huaxi Industrial Park, Banan District, Chongqing