Industry and History
The world is better because of construction, construction is proud of us!
Construction industry group
---
Company originated from Hanyang Arsenal founded by Zhang Zhidong, an important minister in the late Qing Dynasty. It has a history of 130 years. It was listed in Shenzhen in 1995 (stock code: Jianche B). It covers 1 wholly-owned subsidiary and 5 Sino-foreign joint ventures. The company focuses on the research and development, manufacturing and sales of automotive air-conditioning compressors, motorcycles and their parts. It is a domestic automotive thermal management system and motorcycle manufacturer.
Annual production capacity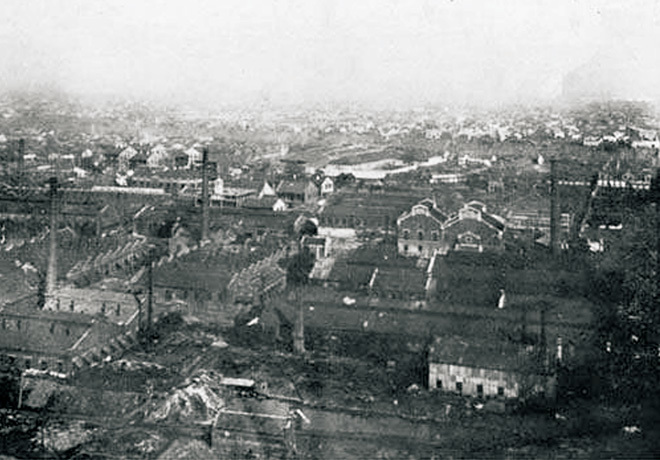 Panorama of Hanyang Arsenal in 1890
National Liberty and Liberation (1889-1949)
---
Zhang Zhidong, a representative of the Westernization Movement in the late Qing Dynasty with strong patriotism, founded Shimen Gun Factory in 1889 and renamed it Hanyang Arsenal in 1904. Since then, the Hanyang rifles equipped with generations of Chinese soldiers were born. The Chinese people used Hanyang to drive away the great powers and fascists, overthrew the semi-feudal and semi-colonial barriers, established a new China, and realized national freedom and liberation and independence.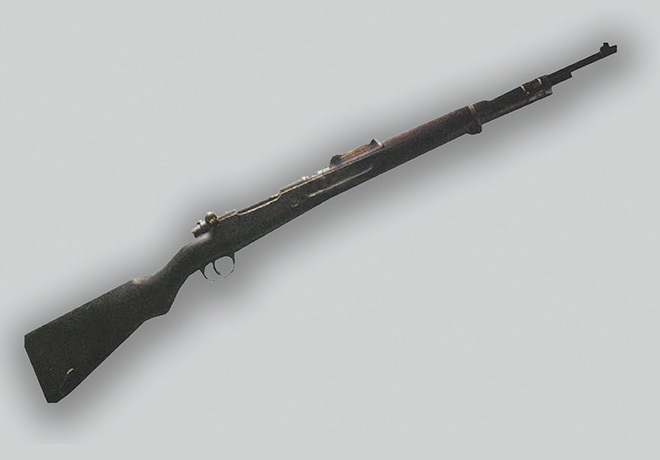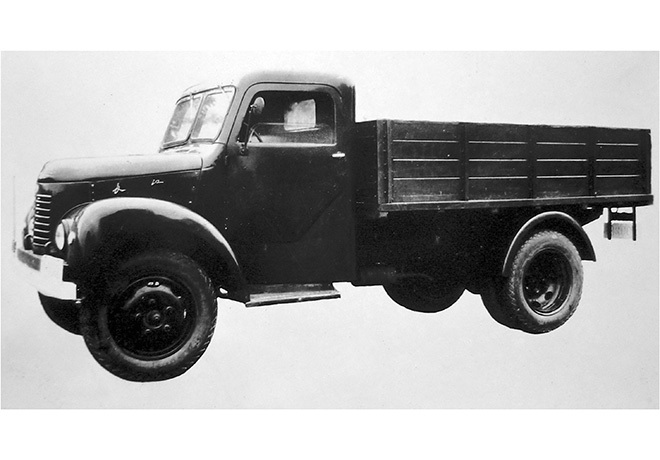 Construction of New China (1950-1970)
---
Has experienced more than 60 years of war baptism, ushered in a new era of the Chinese nation-the founding of New China, the land of China set off a vigorous upsurge of new China construction. The company enthusiastically participated in the great cause of the construction of New China, actively pioneered the development of civilian products, and produced basic products including Chengdu-Chongqing railway equipment, Changjiang brand 26 cars, machine tools, generators and other basic products.
In pursuit of a better life (1970-1982)
---
With the improvement of the construction of New China, people's pursuit of spirit and material is becoming stronger and stronger, and they are increasingly yearning for a better life. The company focuses on the development of products closer to daily life, and produces electric multifunctional sewing machines, air rifles for competitions, cigarette mouthpiece machines and other products.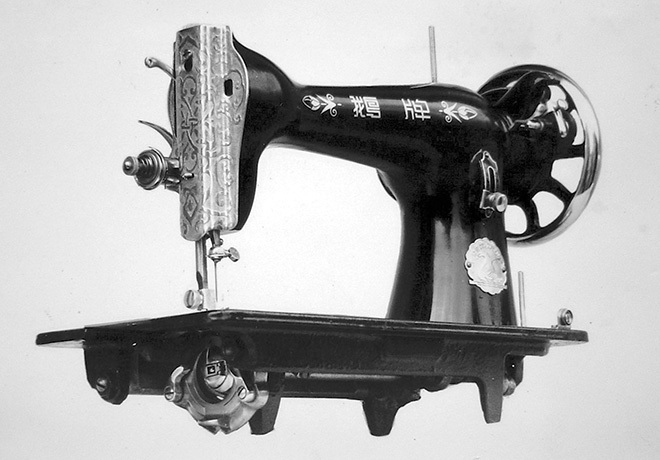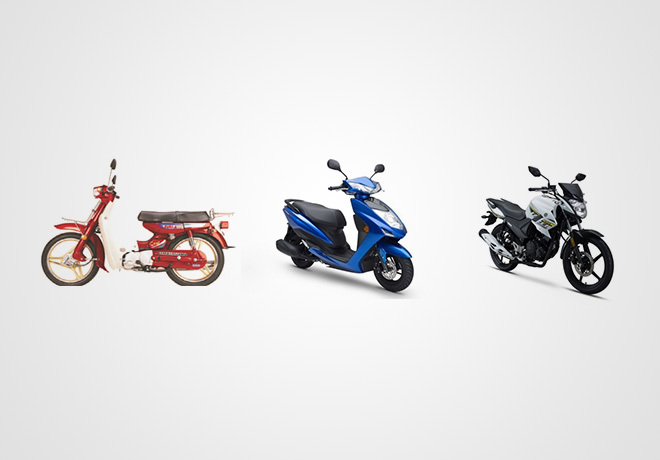 Solving Human Travel (1982-Today)
---
Under the great wave of reform and opening up, China is in line with the world, and exchanges between people of all ethnic groups across the country and between the Chinese people and people from all over the world have become the mainstream, in order to meet the people's needs for convenient travel. In the 1980 s, the company began to develop the motorcycle industry and established a strategic partnership with Yamaha in Japan. Fist product CY80 motorcycle sold well for more than 20 years, the cumulative single product sales of more than 3.5 million units, creating a myth of China's motorcycle industry.
Dabbling in automotive thermal management systems
---
In the 1990 s, automobiles began to enter ordinary people's families. In order to improve the driving comfort of automobiles, the company began to set foot in the automotive thermal management system industry, and was committed to the production of automotive thermal management system core automotive air-conditioning compressors. First, Japan's CK compressor technology was introduced to introduce rotary vane fixed displacement compressors, and then a joint venture company with South Korea's Hanang was established to produce swash plate variable displacement compressors.

The HV series (HV12/HV14/HV17/HV19) automobile air-conditioning compressor put into production by Hanang is a swash plate type variable displacement compressor optimized by Hanang New of South Korea. It has the characteristics of new technology, excellent performance, low noise, energy saving and consumption reduction. It is the development trend of automobile air-conditioning compressor in the future. At the same time, Hanang Construction focuses on the intelligent construction of production process, the automation degree of the factory's machine processing production line reaches more than 97%, and the automation rate of the assembly production line reaches more than 88%, and the product quality and production safety are guaranteed through Hanang's unique online inspection system.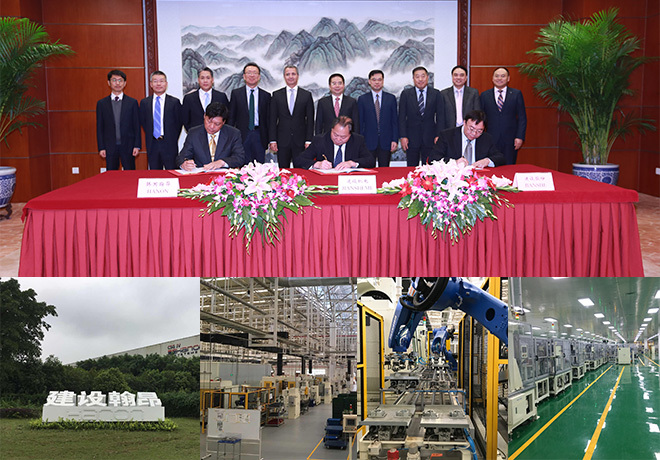 Provide customers with healthy air in the car
---
Chongqing Construction Vehicle Air Conditioner Co., Ltd.
Click to enter>>
Automotive air conditioning compressor
Energy-saving products for customers
---
Chongqing Jianshe Hanang Automotive Thermal Management System Co., Ltd.
Automotive Thermal Management System Products
Chongqing Jianshe Hanang Automotive Thermal Management System Co., Ltd.
Carburetor
EFI valve body
To provide customers with safe and comfortable travel products
---
Chongqing Construction. Yamaha Motorcycle Company Limited
Zhuzhou Construction Yamaha Motorcycle Co., Ltd.
Shanghai Yamaha Construction Motorcycle Sales Co., Ltd.